From Subtle to Striking: Creative Ways to Add Depth With Neutral Rugs
Posted by Savannah Phillips on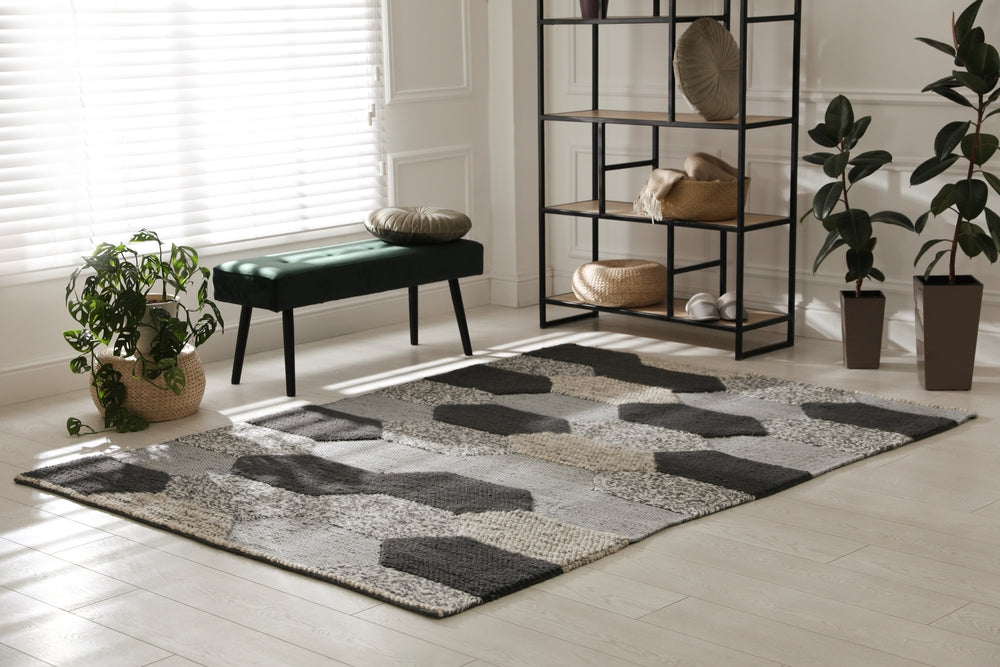 Neutral rugs can serve multiple purposes in the home. They are also an absolute joy for people who enjoy a little bit of interior decoration from time to time.
You can use neutral rugs to bring your living space to life. It doesn't have to be a wall-to-wall ensemble, although that can work too. All you need is a little creativity.
A plush carpet here, an outdoor rug there, it's all about how eclectic you want to get. The beauty is that, depending on your chosen rugs, you can even move them from one space to another occasionally to give your home a whole new look.
With that in mind, here are some practical and creative ideas on using neutral rugs to add depth to your living space.
Keep Things Simple
If you use neutral rugs, it's often a good idea to keep things as simple as possible. Build a design story focusing on neutral colors or themes from the ground up. The first step is to find a beautiful rug that blends seamlessly into the room.
Say, for example, you have cream or beige-colored walls; you can use something like this attachable rug in pebble beige to cover the landing area of your stairs. The idea is to look at the rugs you choose as an extension of the floor. Once you find your favorite neutral rug, the rest of the design and decor should follow suit seamlessly. 
Rely on the Architecture
This only works if you have a home with beautiful architectural features such as a wall sconce, crown molding, wooden staircase, or stained glass window. 
The idea here is to let the unique architectural features within the room take the lead. Loud rugs can drown out these architectural details. Limiting your rug options to a neutral color palette can accentuate the gorgeous architecture that can be found around the room.
For example, if you have a room with a grand wooden staircase and stained glass windows, something like this skid-resistant area rug in praline brown would work well, especially if the floors are a deep brown.
Layer Rugs
Rug layering is one of the most stylistically striking techniques you can use to bring both life and character to any room. Layering, however, isn't just about placing one rug over the other (that would make the room appear too busy).
It's about overlapping rugs of different sizes and styles— play with pattern, color, and texture—to add depth, create warmth, and bring some personality into the room.
When layering, there are a few factors you need to consider.
Size and Placement
One of the best ways to do this is to start by choosing a larger rug to anchor the room. This base layer rug should ideally be one color. The second rug should be considerably smaller than the base rug. 
A good option would be this skid-resistant area rug botanical daydream in golden beige. This can be placed anywhere on top of the base rug. In many cases, placing it at the center of the base rug can tie everything in the room nicely together. You could also place it slightly off-center if you are going for a more intentional asymmetry. This can be decided by the overall layout of the space, if it is already intentionally asymmetrical you can incorporate a similar rug layout.
Complementary Colors
When it comes to complementary colors, there are two approaches. You can choose complementary colors for the smaller rugs, which will help you create a more vibrant theme or look. You could also choose to go for rugs that share the same color as the main theme in the room. 
Doing so allows you to create a more cohesive and well-coordinated feel. This works well for a home office, dining room, or living room. The right rug in neutral tones mixed with complementary colors and other home decor items can do a lot for your interior design. 
Contrasting Textures and Patterns
Try layering rugs with different or contrasting colors, textures, and patterns to create more dimension or better visual interest in any room. Mix and match with throw pillows and wall décor to create your vision. 
Consider pairing a solid neutral-colored base rug like a white rug with a patterned rug like this skid-resistant area rug Laurel Lane in espresso brown and golden cream. 
Or you could choose to go another way. Find a fluffy, textured rug and layer it with a flat-woven neutral area rug like this indoor-outdoor double-ribbed carpet area rug with skid-resistant rubber backing in a neutral bittersweet brown color. 
Layering Materials
You can be a bit more eccentric and experiment with different textures and materials. For example, layer a neutral sisal or jute rug on a soft and plush carpet. This will give the room more depth and tactile appeal and seamlessly blend natural and cozy elements.
The idea here is to give the room more depth. The best way to go about this is to provide a visual hierarchy. For example, the base layer or large area rug can be neutral with one color, while the layering rugs should be smaller but with more vibrant colors that catch the eye.
Use Warm Neutrals
If you live in the country and want to give your home a more country feel, you can play around with warm neutrals when finding your perfect rug. 
This is particularly true if your house has original wood floors, exposed stonework, and ceiling beams. With these kinds of features, decorating the rooms with an earthy neutral color is a great way to complement the natural textures and tones within the space.
Strategic Rug Placement
Most of the style and depth of the room will come from rug placement. As already advised, you can place the rug in a central location to tie everything together or slightly off-center to give the room more intentional asymmetry.
Another approach is to play off the dominant furniture in the room. For example, if you want to use a carpet to give your bedroom more depth, you can let the carpet run the entire length and width of the room.
Or, you can get one that only runs the entire width of your bed and maybe just two-thirds of the length, exposing the rest of the floor. This gives the room a more artistic approach.
Let Your Rug Do the Talking
Some people prefer a minimalist approach to furniture, while others prefer their furniture to make more of a statement. Well, you can also use your neutral rugs to make a statement as well. 
The trick is to find a rug that makes the kind of bold statement you're going for. Something that resembles this skid-resistant area rug distressed leaves - faded blue & beige, for example, might be a great pick for you. 
With this kind of bold statement rug, the rest of your furniture can be as simple as you want, yet the room will still have some depth.
Try Warm Earthy Colors
When trying to make a statement with neutral rugs, going for warm, earthy colors is always a safe bet. However, warm, earthy neutral tones and colors don't necessarily have to be beige, gray, or taupe. You can incorporate colors like orange, terracotta, tan, and rich spice tones. These colors often feel very neutral and warm.
While neutral rugs are a wonderful addition to any room and indeed an interior designer's dream, thanks to their versatility, some colors pair better with them than others.
The easiest colors to pair with neutral rugs are natural tones, such as spice and earthy colors. You can also play around with livelier colors like blue, green, red, and some oranges. 
The best way to bring depth to any room is by using warm neutrals. This gives the room a more comfortable yet vibrant feel.
Savannah Phillips is an NCIDQ certified Interior Designer with a Bachelors of Science in Interior Design from Illinois State University. She is skilled in Space Planning, Furniture Layouts, Material and Finish Selection and FF&E Procurement.