Creating a Memorable Entrance: The Power of a Red Carpet Runner
Posted by Savannah Phillips on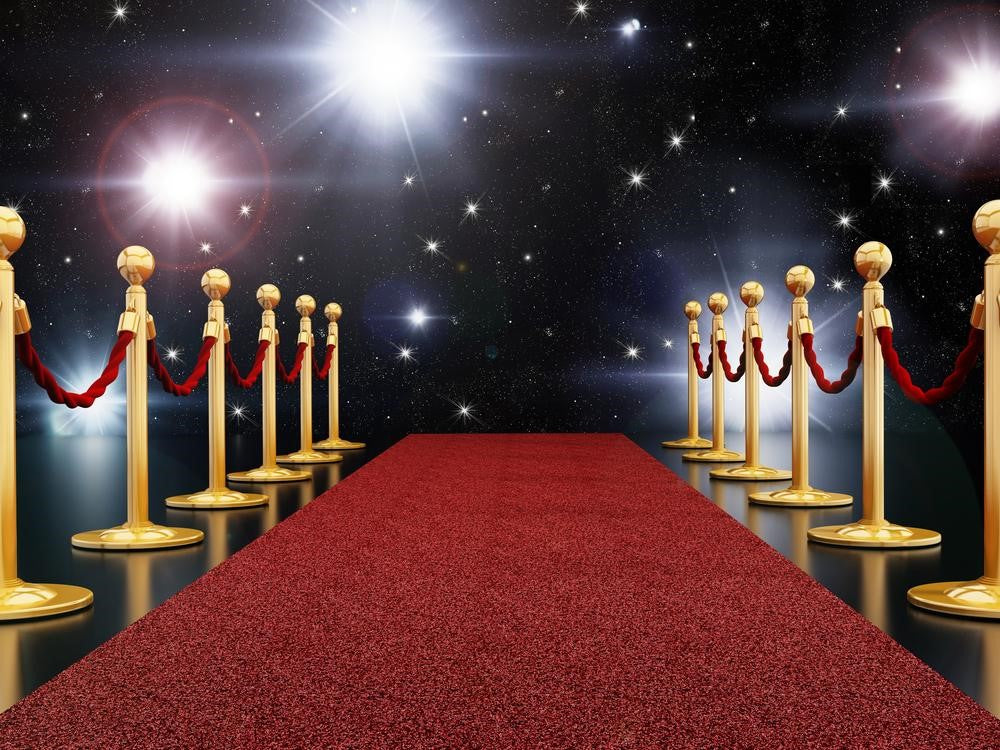 Wedding ceremonies, parties, galas, and award ceremonies are all events that require you to do your best to leave lasting impressions. One of the many effective and easy ways to leave a lingering impact is by creating a memorable entrance with a red carpet runner.
Red carpet runners are an absolute game changer when it comes to organizing events and planning parties. Keep reading and it might just change how you organize your events too.
Many guests relish being on a red carpet at any event, and a red carpet aisle runner is a cheap and effective tool for creating memorable red carpet entrances. It is also something that can be brought in and out of a space. Think "rolling out the red carpet." As an item typically pulled out for the most elite parties, red carpet runners can create that added air of drama to the space.
So, if you want to impress your guests with stunning entrances that set the theme and mood for your events while adding glamor and elegance to the experience, check out some of the many reasons below on why a red carpet runner is right for you!

What's a Red Carpet Runner and Why Do You Need One?
Without getting too technical, a red carpet runner is a long, narrow red rug usually laid on the floor or staircase for people to walk on.
Using red carpet runners as decorative pieces is a precise combination of art and utility that works for a variety of events. Not only are they good for events, but they can become a staple in a home for everyday use.
It is important to note that carpet runners come in many colors and can be chosen based on the color that best suits your needs. However, let's focus on red carpet runners in this article because they work well in this context and offer the type of atmosphere I am looking to provide.
Red carpet runners should be considered for your home or event because red carpets symbolize elegance, exclusivity, and glamor. These bold feelings can easily be created in any space with just one red carpet runner.
This means you can rely on your red carpet runner to set the mood for your event or anyone entering your home. Red carpet runners help make your guests feel special and welcome.
However, you should consider getting a red carpet runner for several other reasons beyond setting the tone for an event.
Depending on the style you are going for in your home, you can pick a color that works for you. For instance, if you prefer a Japandi-styled home over a modern minimalist look, a white carpet runner might be the perfect way to set the tone for anyone entering your home.



Benefits of Using a Red Carpet Runner for Your Entrance and Events

Scientifically and historically, red has always been a powerful color. Red represents excitement, passion, energy, action, and danger—and a bit of danger can be something people crave.
Red is also a color known to stand out or contrast the presence of other colors used in a particular space. The psychology of the color red has marveled scientists and designers alike to the point where several scientific studies have deemed it worthy to be their main subject.

Here are a few benefits that red carpet runners offer and why you should consider using one.

It Serves as a Focal Point

Parties and events can be overwhelming with the number of activities at once and the multitude of guests trying to find their place in the chaos. A red carpet runner can be a good way to let your guests know where the event's focal point is. This helps your entrance stand out from the rest of the venue.
A red carpet runner can be the one item that informally tells people where to go when they need to enter your venue, regardless of which part of the venue they come through. A friend who is a frequent party-goer once told me that she simply looks for the red carpet whenever she feels confused about where to go at a party or an event.
By adorning your entrance with a red carpet runner, you never have to worry about telling people where the entrance is!

It Adds Color and Contrast to Your Décor
A red carpet runner can complement your event's theme and color scheme while strikingly contrasting the venue's surroundings. For people who love hosting outdoor events, a red carpet runner could add that splash of color that a lush green lawn desperately needs.
Red carpet runners can work as both indoor and outdoor entrance utilities. When used indoors, a red carpet helps to contrast the rest of the house while setting the tone for your event.

It Can Help to Enhance Your Branding and Marketing
Even corporate events need some color scheming and uplifting to make sure they leave memorable and lasting impressions, and a red carpet runner is the perfect way to do that.
A red carpet runner can also help with social media postings since you can ask your guests to share photos of them walking down the aisle on the red carpet and tag your brand.

It Can Make Your Guests Feel Special
Everyone likes to feel special, and even people who say otherwise secretly crave that feeling of importance. A red carpet runner gives that feeling without making guests feel like they have to make themselves the center of attention. Everyone has to walk in and walk out, so this gives them their time to shine.
A red carpet runner can help elevate the experience for your guests. Most people associate red carpets with celebrities, royalty, and high-profile events.
You can make your guests feel like they are attending an exclusive, once-in-a-lifetime event by decorating the entrance with a stunning red carpet runner.



Choosing the Right Kind of Red Carpet Runner Depending on the Style and Tone of Your Event
Now that you know how red carpet runners can elevate the general atmosphere of your event, it is important to know what to look for when choosing the right one.

The Size and Shape of Your Entrance
No one wants to walk on a red carpet aisle that looks too narrow or unassuming. Some arguments can still be made for wide red carpet entrances. However, ultimately, the size of your entrance should influence the size of the red carpet runner you choose. If you plan to have people taking pictures while on the red carpet, you will want to be sure it is wide enough to fit a couple, as they will likely want to be photographed together.
Of course, carpet runners come in different shapes, but rectangular red carpet runners typically work in most situations where people have to walk over them to get to an entrance.

The Quality and Durability of the Carpet Runner Material
The quality and durability of your red carpet runner matters just as much as the style and color. If you aim to present your guests with something that feels and looks straight out of an Oscar Awards night, you can't skimp on quality.
You need a red carpet runner made of high-quality polyolefin materials and a rubber marine backing suitable for indoor and outdoor use. The red carpet runner by House Home & More has a low-pile height for easy pliability and better traction.
Plus, all the edges are finished giving it a refined look worthy of your next event. Bonus? You can pull it out and reuse it for future occasions, and it will still look as good as it did on day one.

The Style and Design of the Red Carpet Runner
Lastly, ensure that the design of the red carpet runner you choose for your venue matches the style and design you are going for. This part is pretty straightforward. If your walls are plain with no extra patterns, then a red carpet runner is probably the best thing you can do. It gives you a pop of color without making the space feel cluttered or claustrophobic.
Have fun creating a memorable entrance that your guests will love using your new, high-quality, and affordable red carpet runner.


Savannah Phillips is an NCIDQ certified Interior Designer with a Bachelors of Science in Interior Design from Illinois State University. She is skilled in Space Planning, Furniture Layouts, Material and Finish Selection and FF&E Procurement.