Senior Home Care: The Modern-Day Options for Senior Living in 2018
Posted by Gabrielle Alyse on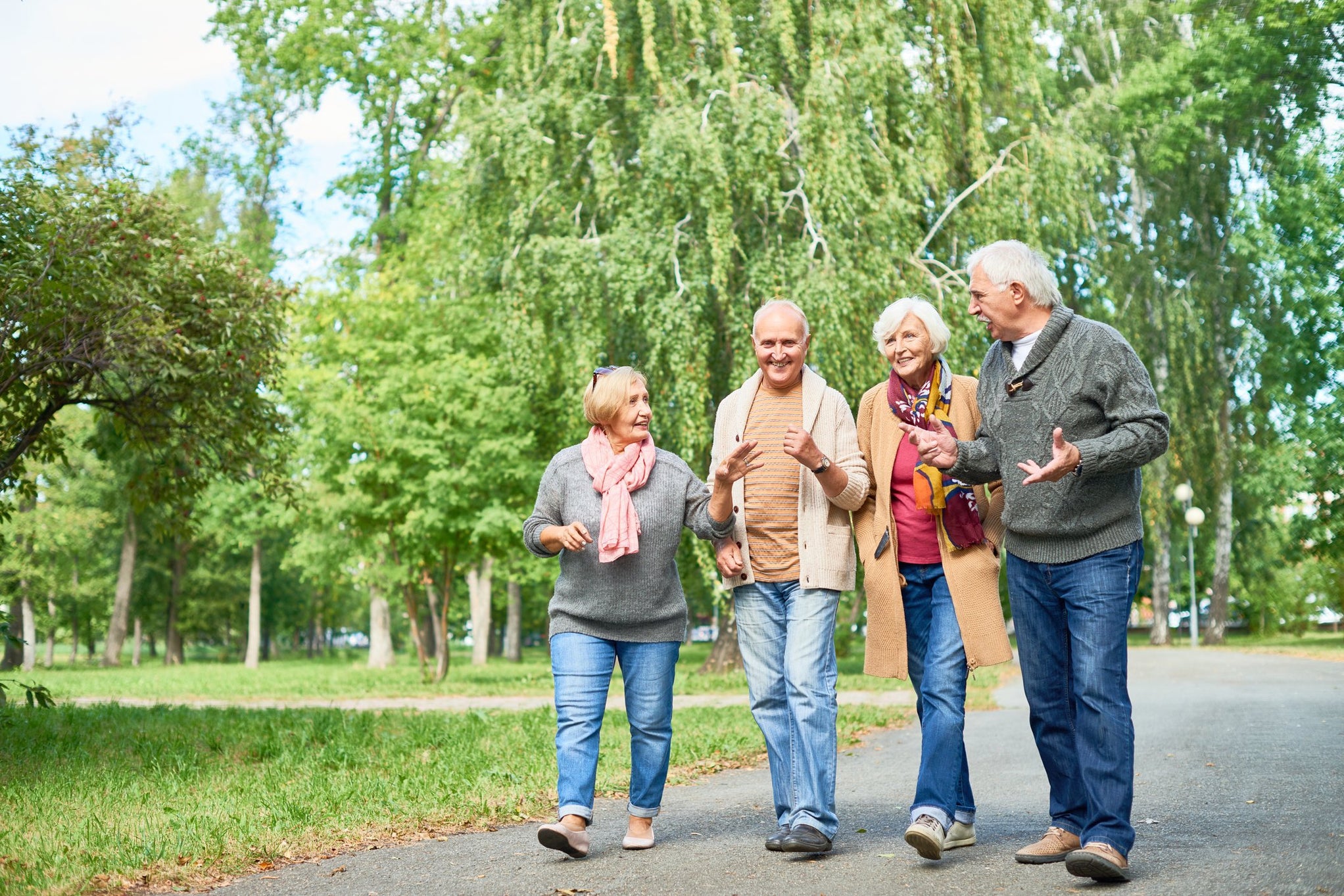 In recent years, senior home care living options have increased tremendously. Whether residing in assisted living communities, or other senior housing, this is great news for seniors in 2018 or those who are about to become seniors. It means they will have seemingly unlimited options to choose from as they undergo this transition in their daily living.
Past generations of seniors had few options, often choosing to remain in their own homes without the personal care, memory care, or even long-term care needed to ensure their safety and comfort. For seniors who didn't have a home or family to stay with, nursing homes were usually the only option, and the quality of life seniors had to experience there was not always top-notch.
Fortunately for current or soon-to-be seniors, that is no longer the case! As Baby Boomers are reaching retirement age at an increasing rate, the demand for high-quality, engaging, meaningful, and fun senior home care is on the rise. It's no surprise that in the last few years senior living has evolved so quickly.
What do today's seniors want from their living experience?
As medicine and health-care have evolved, so has the senior living. Thanks to scientific improvements in healthcare, wellness, and nutrition, people are living active lifestyles well into their retirement. Many seniors embrace the attitude that you're as young as you feel and want to pursue an active, enriching, joyful retirement.
You'll see this reflected in many different types of senior citizen homes. Most contemporary seniors want independence, connection, and fulfillment in their retirement, but that comes in a lot of different options. Here are some of the more specific characteristics more and more seniors are looking for in their living experiences:
High-Quality Health-Care:
Is it any surprise that this is high on most seniors' (and their families) lists? One of the most compelling features of senior home care facilities, in their many forms, is consistent access to health-care and wellness support. As seniors grow more active, engaged, and tech-savvy, demand has been placed on many senior citizen homes to take advantage of the latest technology in medicine, hire the best teams of doctors and nurses, and provide the highest quality comprehensive care.
Community:
For more and more seniors, staying connected with friends and family is a top priority. Fortunately, living in the digital age makes this easier than ever, for those who want to keep up with the technology. Thanks to cell phones, messaging services, video chat options like FaceTime and Skype, and social media platforms, seniors are staying connected with loved ones all over the world.
This interest in maintaining and building relationships is one of the reasons why senior citizen homes are so popular. At those facilities, many seniors find communities of like-minded people who want to make the most of their golden years. By nature, senior citizen homes keep seniors in constant contact with other people their age, facilitating all kinds of relationships from friendships to dating. In senior home care living facilities, the elderly are provided ample opportunities during activities or events to promote creating relationships built on shared interests, common experiences, and fun!
Opportunities for Growth:
Most seniors in 2018 want to thrive in their retirement. Many of them see these years as an opportunity to better themselves and pursue interests they weren't able to earlier in life. For this reason, many senior citizen homes provide varying opportunities for personal growth and self-improvement.
One common way senior home care options meet this need is by providing access to nearby colleges and universities for continued education. With these partnerships, many seniors are able to audit classes on campus, or even attend lectures and presentations at the senior home care facility itself. This provides a great opportunity for seniors to learn more about a new field they may not have had the opportunity to focus on during their careers, like music, the arts, creative writing, life sciences, or history.
For other seniors who are interested in pursuing growth opportunities outside of academia, most senior citizen homes also provide activities where seniors can learn a new skill or hobby, or further develop an existing one. Classes range from knitting to water volleyball, poetry to golf, or mahjong to woodworking. Most seniors can find options that can help them explore their creativity, have fun with others, or improve their fitness—sometimes all at the same time!
Independence and Agency:
Whichever senior citizen living option a senior chooses, they can rest assured knowing that almost all of them are centered around a philosophy of choice and empowerment. Senior home care should, ideally, meet the perfect balance between empowering seniors to choose the life they want to live and equipping them with all the support they might need. More and more seniors are taking control over their own lives, and lots of senior citizen homes are doing what they need to do to keep up with the demand.
What are the options for Senior Home Care in 2018?
The level of support a senior citizen needs can vary dramatically depending on their health, family situation, level of independence, and lifestyle. Thankfully, in recent years, more and more senior home care options have become available to accommodate the needs of any senior. While this means that there's a great choice out there for everyone, it also can be overwhelming and bewildering for seniors when they're first looking into senior citizen homes and living experiences. Learning about all of the options can help you and your loved ones feel confident in making the best choice for your family's needs.
In-Home Care:
For seniors who really want to stay in their family homes, in-home care could be a great choice. When seniors find the right fit for in-home care, it can really be the best of both worlds—they're able to remain with their memories at home while also receiving all the care they may need. In-home care can also be flexible to meet the needs of a particular senior. Some seniors may only need assistance for a few hours a week, others may need assistance around the clock. The care provided by in-home care specialists can range from nursing to meal prep, bathing and dressing to financial management, or transportation to company. Just make sure to find the right fit for you or your loved one—because the level of care needed and provided varies so dramatically, not all in-home care programs will meet the needs of every senior.
Independent Living:
Independent living communities, also known as retirement communities, might be the best choice for seniors whose medical needs are minimal and who enjoy living on their own. In these facilities, seniors can enjoy all the privacy and independence they'd be afforded by staying in their own home but also have access to multiple amenities and community.
In most independent living communities, residents live in their own private spaces equipped with all of the comforts and conveniences of home. Independent living options vary from apartments to single family homes based on the location and particular community, but the most common options are condos and duplex residences. In these facilities, seniors have a community, amenities, and support easily within reach, while also maintaining their independence.
Independent living communities offer the best parts of living independently and combine them with the most popular resources at more supported senior living environments. Here are some of the most common (and loved) amenities offered at independent living communities:
Social Activities:
With all of the different activities offered by many independent living communities, it's no wonder that some seniors even compare their retirement homes to summer camp! Today's senior citizen homes are doing everything they can to make sure that their seniors are staying active, interacting with each other, and having fun by providing a myriad of classes, presentations, and activities. Some of the more popular activities commonly offered in retirement communities are sports like golf, tennis, and water volleyball; classes and groups for hobbies like needlework, visual art, and music; and regular parties and events for playing games like cards, bingo, and mahjong. In many independent living communities, the staff will work hard to make sure that any group activity requested can happen, which is great for seniors with other hobbies too! After all, what better time than retirement to pursue all of your favorite hobbies and games?
Health and Fitness:
In 2018, most seniors (and senior citizen homes) know how critical it is to stay active even in your retirement years. Most independent living communities offer lots of different options for exercise to keep seniors from feeling their best. In many facilities, you should find fully stocked gyms with treadmills, weights, other equipment, and even personal trainers and fitness classes. Most senior citizen homes also have swimming pools, well-maintained walking trails, and group exercise classes like aerobics. Tai chi, and yoga.
Gourmet Dining:
2018 is the year of the foodie and senior home care facilities are keeping up with the times, say goodbye to bland buffets and microwave meals. Lots of larger independent living communities have tons of dining options ranging from coffee shops, food festivals, international cuisines, gourmet chefs, on-site grocery stores for those who would rather cook in their own home, and cooking classes. 
Housekeeping and Laundry Services:
It's time to enjoy your retirement and leave the housework and laundry to someone else. Most retirement communities offer housekeeping, home maintenance, and laundry services, giving seniors more time to get out and enjoy the finer things. 
Events and Outings:
They're like a field trip, but so much better. Just because seniors might find their own slice of paradise in an independent living community doesn't mean they necessarily want to leave the outside world behind. For this reason, lots of senior citizen homes offer outings that get seniors off "campus" and into town. Expect trips to local museums, festivals, concerts, sporting events, and more--some even offer international travel!
Assisted Living:
These communities are best for seniors who need more regular assistance for their safety and comfort. While assisted senior home care facilities are not the right choice for seniors with serious medical concerns that require a high level of care, they can be an excellent option for those who need more daily support for minor and manageable health issues than independent living communities provide.
There are many similarities between assisted living and independent living senior citizen homes. Both provide communities of seniors and lots of amenities that help seniors have a healthy, safe, and fun retirement. In assisted senior home care facilities, seniors also typically live in private apartments or condos with everything they need to make it feel like a home, usually including a small kitchen or kitchenette.
The main differentiation that sets assisted senior home care apart is that licensed nursing services and professional support staff are typically available 24 hours a day, 7 days a week. For those who have somewhat frequent health concerns, this provides a comforting safety net. Some even focus on specific conditions that may require extra support like Alzheimer's, mobility impairment, or cognitive disabilities.
Nursing Homes:
Nursing homes are probably the senior living option people are most familiar with. They're what most people think of when they think of a senior citizen home, but there might be more to them than you think! For seniors with significant medical concerns and/or those who need constant assistance, nursing homes are the clear best choice. They provide skilled medical care and nursing for seniors with serious health issues, offering the resources of a medical facility with the comfort of a residential one.
While nursing homes rarely offer all of the amenities offered by independent and assisted living options, you may find some activities and communities there, albeit less intensive or active ones. In nursing homes, most seniors have a private bedroom and sometimes a private bathroom, but usually, share living and dining spaces. Meals might be served in a shared dining room where residents can socialize, or they may be served in a senior's room if necessary.
There's often a wide range of patients in nursing homes, including those staying for a short-term rehabilitation following an illness, surgery or injury. Other patients may be undergoing medical treatment for a chronic or terminal illness, and others may be receiving end-of-life-care.
Choose the best option for you
As baby boomers move through their retirement, senior citizen homes are in higher demand than ever before. Because there are so many options for senior home care, every retiree should be able to find the best fit for their needs and lifestyle. We hope this guide helped you better understand the modern-day options for senior living.