ProductContent
Skid-Resistant Carpet Runner Gray
$
49.95
You Save:

$ -49.95

(100%)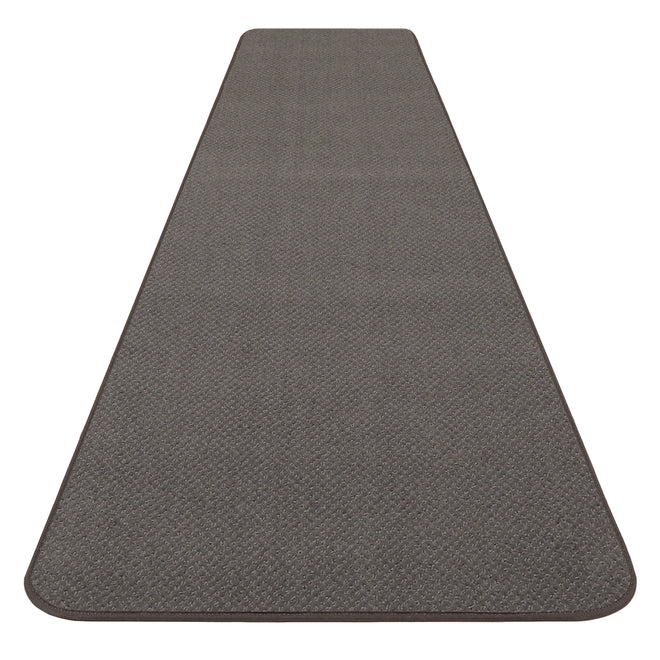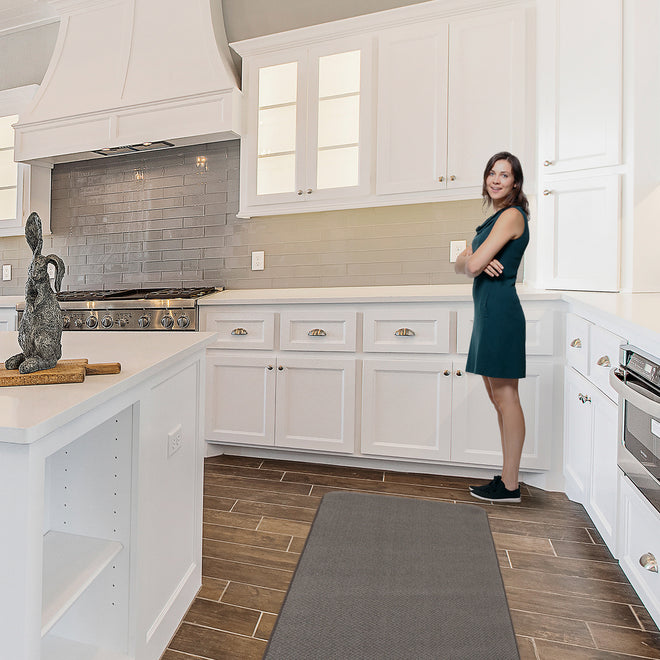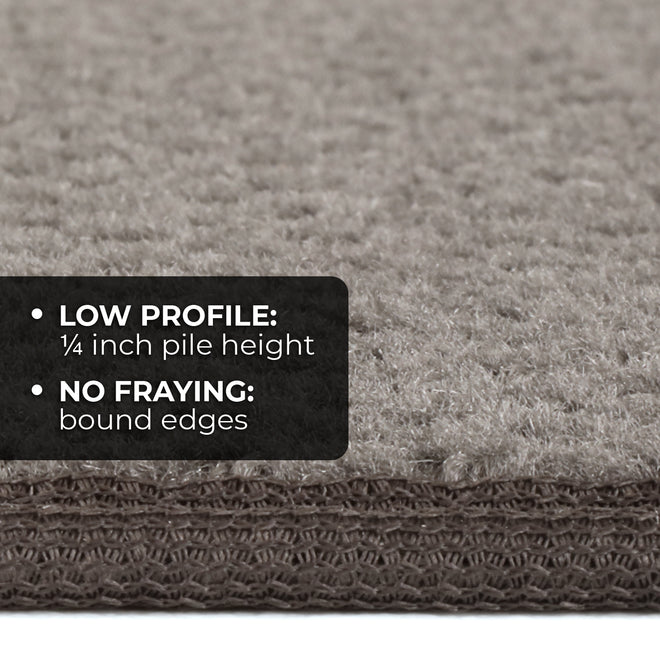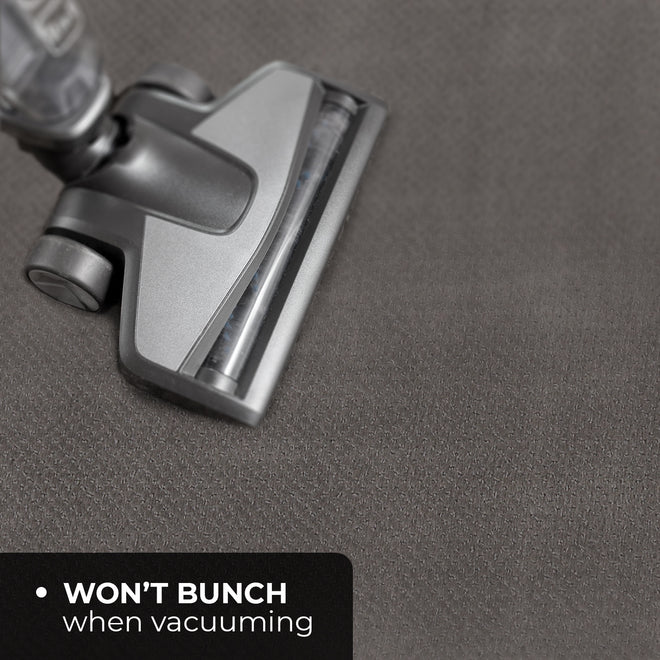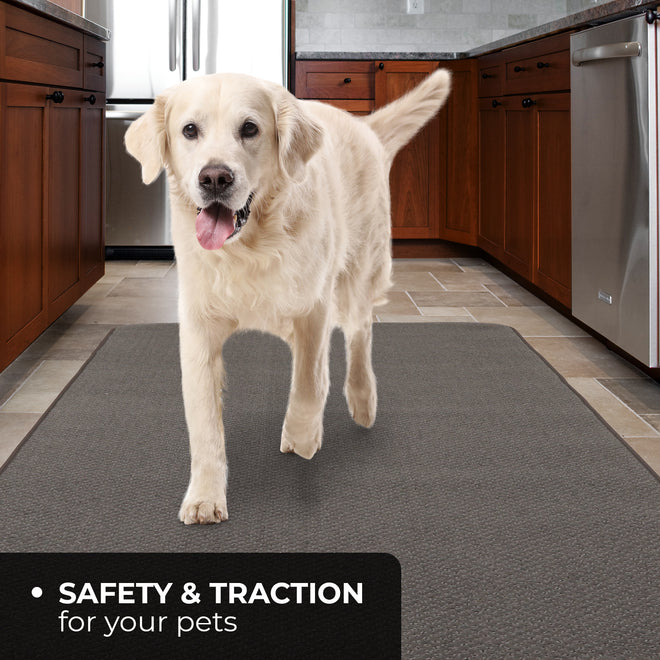 Skid-Resistant Carpet Runner Gray
$
49.95
You Save:

$ -49.95

(100%)
Product Description
Description
SKID-RESISTANT - House, Home and More Skid-Resistant Carpet Runners are made with a premium, non-slip rubber backing for added security
COMFORT AND PURPOSE - Made with high-quality olefin carpet to help resist stains and features a low pile-height (approximately ¼ inch) for added comfort and easy door clearance
FINISHED EDGES - Bound on all edges to prevent fraying and provide a finished look
EASY TO CLEAN - Won't bunch up when vacuumed and can be spot cleaned, but is not machine washable
DESIGN VERSATILITY - Our gray runner features a softly textured surface and complements a wide range of décor styles including contemporary and industrial
MADE IN THE U.S.A.
You'll walk confidently on your new carpet runner from House, Home and More! Thanks to its non-slip rubber backing, this runner won't bunch up or shift under your feet. Your entire household will appreciate the added stability in your walking spaces, especially older adults. Our carpet runners protect and add comfort to your hardwood or tile floors and help muffle sound throughout your home, which is great for active children and pets.
Where Do Runner Rugs Go?
Carpet runners are perfect for high-traffic areas like hallways, entryways and kitchens. Furniture is not traditionally placed on top of runners. If you're placing your runner in a hallway with accent furniture, choose a width that allows you to move the furniture to one side of the hallway without resting on top of the runner.
Narrow kitchens are ideal living spaces to apply a runner's benefits. Time spent in front of the stove or cleaning up at the sink is much more enjoyable with the comfort of a carpet runner under your feet.
Bringing runners into your bedroom provides warmth and comfort under your feet, especially on hard floors. If you're placing runners at the sides and/or foot of your bed, you want to cover the length of the bed, outside of accent furniture like nightstands.
Are Carpet Runners Pet Friendly?
Your pets will appreciate the security of a new House, Home and More carpet runner as much as you do! Walking on slippery wood or tile floors can be cumbersome and frightening for pets, especially senior dogs and cats. Choosing a runner with a non-slip backing can add traction and help create a more secure environment for them. The soft surface of a runner will keep their paws comfy while the added traction allows them to move with confidence.
Our carpet runners provide stability and a cozy place for your pets to relax. If you have dogs, cats or other pets, you may want to consider a color or design that won't showcase their shedding.
How to Care for Your Carpet Runner:
Our carpet runner rugs feature a non-slip rubber backing, which helps to keep them in place while vacuuming, but can become damaged if put into a washing machine. Olefin is a naturally stain-resistant material, but when your runner needs cleaning, we recommend vacuuming to remove surface dirt and spot cleaning areas that need extra care with mild soap and water. Before using any carpet cleaning product, test the product on an unnoticeable area to make sure it does not damage or fade your carpet.
Do Area Rugs and Runners Have to Match?
You don't need to make sure your area rugs and runners match exactly! When choosing a runner, you can select a color or pattern that blends well with your current décor or make your runner an eye-catching accent piece to spice things up. Any combination you choose will look beautiful as long as you coordinate the colors.
If you have a stylish patterned area rug, you can choose to use one color from the pattern for your carpet runners. In the same vein, if you have a solid color rug, you can choose a patterned runner with coordinating colors. Our gray runner complements a wide range of décor styles including contemporary and industrial. For matching rugs, browse our selection of skid-resistant carpet area rugs for available sizes.
What Size Runner to Choose:
Measuring your space is helpful in determining a suitable runner rug size, as they can be used in a variety of placements. In general, you want to choose a size that allows for 4-6 inches of exposed flooring on all sides.
Rug Samples & Color Swatches