Rug Samples Take the Guesswork Out of Home Decor
Posted by Patricia Colomy on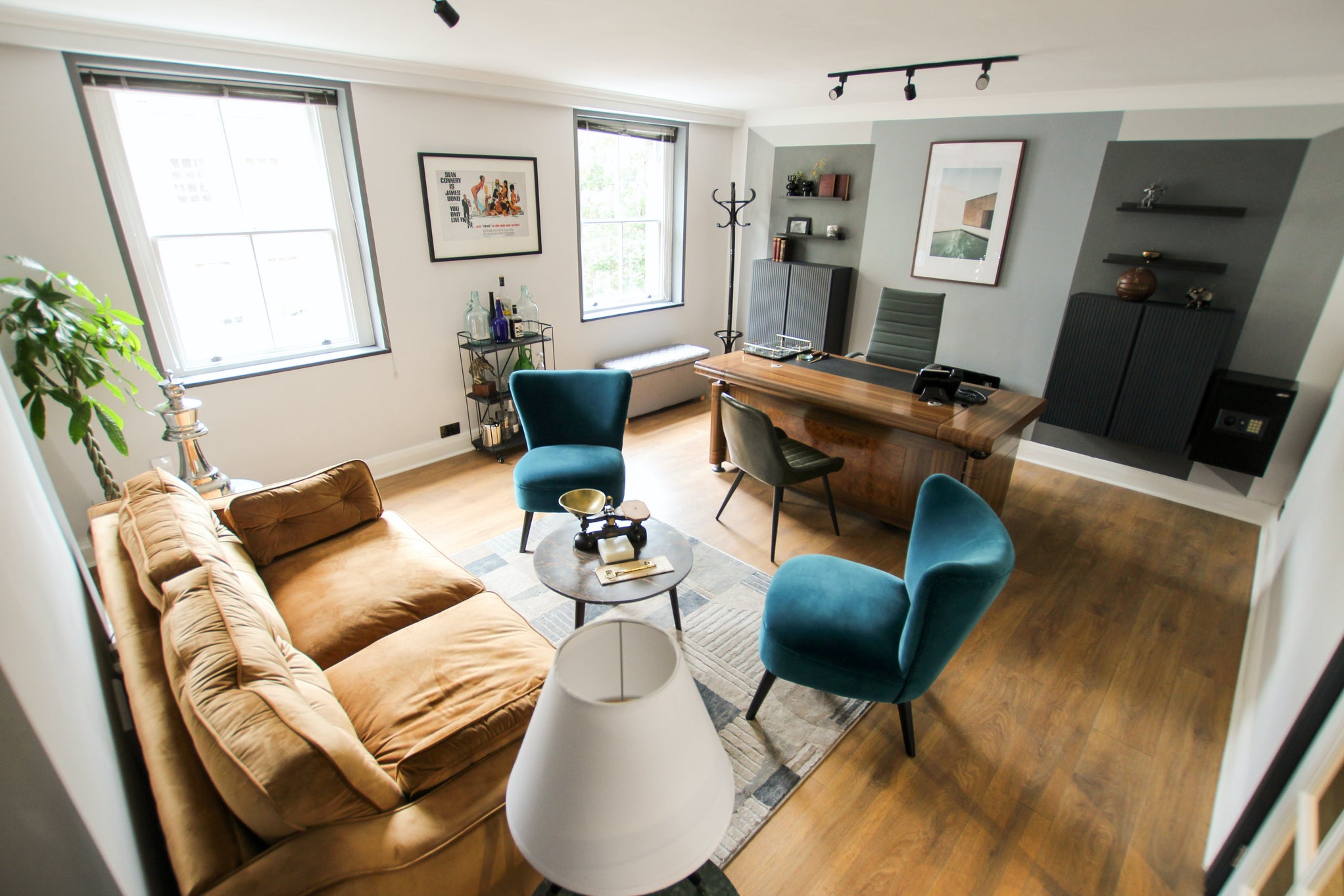 Shopping for decorative items for your home - like rugs - can be a tricky endeavor, especially when shopping online. It's important that the color, material, durability and functionality are what you expect them to be when your items arrive. That's why House Home & More offers rug samples!

Whether you're trying to match your current décor style or completely transitioning from one theme to another, having rug samples makes every decision simpler. While the convenience of online shopping has proven itself a champion of the people, nothing beats the confidence of seeing a product before you buy it.
What is a Rug Sample?
Rug samples (or swatches) are small pieces of a rug or carpet that are representative of a larger whole. The samples are typically cut directly from an existing rug or carpet, but occasionally they're produced separately, using the same manufacturing process and materials. This is usually done when a large rug features a pattern or design that must be shrunken down to fit on the sample.

Interior designers use rug samples as a convenient way to show a wide variety of rug choices to their clients at one time. Clients are able to compare colors, materials, patterns, etc. in the space they're decorating, and the designers don't have to lug around full-sized rugs.

Luckily, you don't have to be a professional designer to get your hands on rug samples. Most sellers offer sample swatches so that buyers can compare a variety of products in their homes before making their final purchase. Oftentimes our design concepts take a turn for the better once we're able to see the available options and inspiration strikes!
How Are Rug Samples Helpful?
When shopping online, you rely on listing images, the seller's description and reviews from other shoppers to help you make your choices. But listing images have likely been enhanced, color tones can vary rapidly between computer monitors and phone screens, and product reviews can range from "terrible quality" to "best product I've ever purchased!"

Listing descriptions often feature words like "premium," "luxurious" or "superior," and while these adjectives are certainly alluring, they're not very helpful. What one customer finds superior might be mediocre to another.

New rugs can be a big expense, especially if you're purchasing a large area rug, several smaller rugs for multiple rooms, or investing in a rug that is made from expensive materials. With so many variants in online shopping, there are bound to be disappointments and frequent product returns – which are not always free.

Samples remove the unknowns and give customers a real feel for what they're purchasing before they purchase it. They provide the opportunity to view colors in person and find the material and quality of rug you're looking for.
If you're going to be walking barefoot on your rug, as most people do, comfort is key! You want to be sure the texture is soft and welcoming. And if you're looking for a rug to match or complement an existing color motif, samples can save you a lot of trouble.

The lighting in a room can change throughout the course of the day, and it can have an unexpected effect on the look of your rug. When you have samples, you can place them in a room and notice any color differences at certain times of the day. A rug can become the focal point in your favorite living space, and you want it to be a flattering one.

Maybe you're debating between a synthetic fiber rug (i.e. nylon and polyester) and a natural fiber rug (i.e. wool and cotton). Each has pros and cons when it comes to things like durability, stain resistance and price. Having samples can help you determine which pros outweigh which cons before making your choice.

House Home & More rug samples are made from the same materials as their larger rug counterparts, so you can be confident that what you see is what you're going to get. Our samples also showcase the same binding or serging that's featured on each rug which is important when it comes to color matching your space. Most of our rugs feature finished edges that match the carpet color, but our multi-colored rugs (and rugs with patterns) will have edges that match one color from the design.
How Big is a Rug Sample?
The size of a rug sample will vary from company to company. They can be found as small as 1"x1" and as large as 18"x18" or larger.

Our rug samples are 6.5"x5.5". This size offers a wonderful depiction of the carpet color(s), texture and backing. Our rugs feature a non-slip rubber backing which works great on most hard floor surfaces, and with a sample you can test the backing on your floors, specifically.
To test the backing, place the sample in the area you will place your rug and use the palm of your hand to apply pressure and try to move the carpet along the floor. A larger rug will have much more weight than a sample and naturally move less, but the sample will offer a good idea of the overall slip-resistance.
Rug samples are relatively small in size, but they have big upcycling value! There are plenty of ways to reuse your samples after you've purchased your rug. For instance, they make awesome drink coasters, or decorative pads to place under small plants.
You can also use them as sliders to help move heavy furniture or appliances across hard floors - be sure to place the swatch carpet-side down under the legs/corners of the piece for easy sliding. Pro Tip: placing the swatch backing-side down under the legs of a chair or couch can help keep it from shifting on your hard floors.

Rug samples also make excellent "full-sized" rugs for your children's or grandchildren's doll furnishings! Or you can simply store them away for future design choices.
How to Get Rug Samples
You can find House Home & More rug samples on our swatch page. We also offer sample swatches of our outdoor carpet and artificial turf products for your outdoor living spaces! If you're unable to locate a sample of any of our existing products online, please contact us and we'll be happy to get you the sample you need.
We're pleased we're now able to give you complimentary fast shipping for your swatches via Priority Mail Express! Depending on when your swatch order is placed, we may be able to get it out the same day.
This means all you need to pay for is the cost of the swatches you add to your cart, and we'll take care of the shipping, quickly!
Getting your swatches to you faster is one of the best ways we can make sure the rug you order comes in the color and pattern that works best for your home.