We're Celebrating Bizarre National Holidays this May, and You're Invited!
Posted by Patricia Colomy on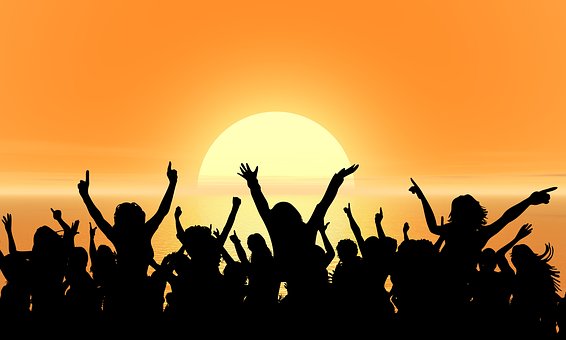 Marry Poppins said it best: "Every day's a holiday, with you." And with over 1,500 national holidays on the calendar each year, every day can be a holiday.
Every month of the year is packed full of enough national holidays to suit almost any personal passion. These mostly kooky celebrations honor food, people, pets, favorite places, fun hobbies, the supernatural and so much more!
May 9th Knocks Our Socks Off!
The month of May certainly has its fair share of national holidays with over 150 on the list. And with a number like that, there are bound to be some peculiar celebrations going on. Well, we at House Home & More want to give a shout out to one of our offbeat favorites: National Lost Sock Memorial Day!
We've All Been There
It's happened to us all. We finish folding the laundry and realize we only have one half of a pair of socks in our grasp. So, we look in the dryer for a missing sock we know  we put in just 30 minutes ago. Nothing. So we double check. And triple check! Maybe if we close the door and reopen it, the sock will miraculously appear, like a beautiful assistant in a magician's box.
We swipe our hand along every nook and cranny, reaching in further and further until we touch the back of the dryer or until we bump our head on the edge of the opening, whichever comes first. Then we try the same masterfully advanced technique with the washer. Still nothing. It's official: the sock has simply vanished! Or we've lost our minds, both are strong possibilities.
House Home & More would like to share May 9th with our worldwide, sock-losing partners in arms, as a day to honor our mysteriously missing, fallen but not forgotten, single socks that disappeared in the dryer… or the washer - we're still not clear on that part.
Celebrate Your Losses
This May 9th, get together with friends and loved ones to share your uniquely beautiful, sock-losing beliefs.
Maybe all missing socks go to socky heaven. Or perhaps it's the world's most elaborate, furthest reaching and longest running practical joke: a secret sock-swallowing trapdoor installed in all dryers, drummed up by Whirlpool or Maytag.
A friend recently suggested that maybe all missing socks fall into the abyss between the washer and dryer, ultimately landing them in Narnia.
In memory of the Lost
We encourage you to gather up all of your lonely-only, remaining mismatched socks and give them a proper goodbye. It's super easy to find other uses for them. You can use the fun patterned socks (come on, we all have them) for arts and crafts with the kids, and use the not so cute socks as cleaning rags to spruce up the house.
Just remember that this May you're not doing it alone. We are all in this together!
Happy National Lost Sock Memorial Day from House Home & More!