Celebrating Spring at Home
Posted by Patricia Colomy on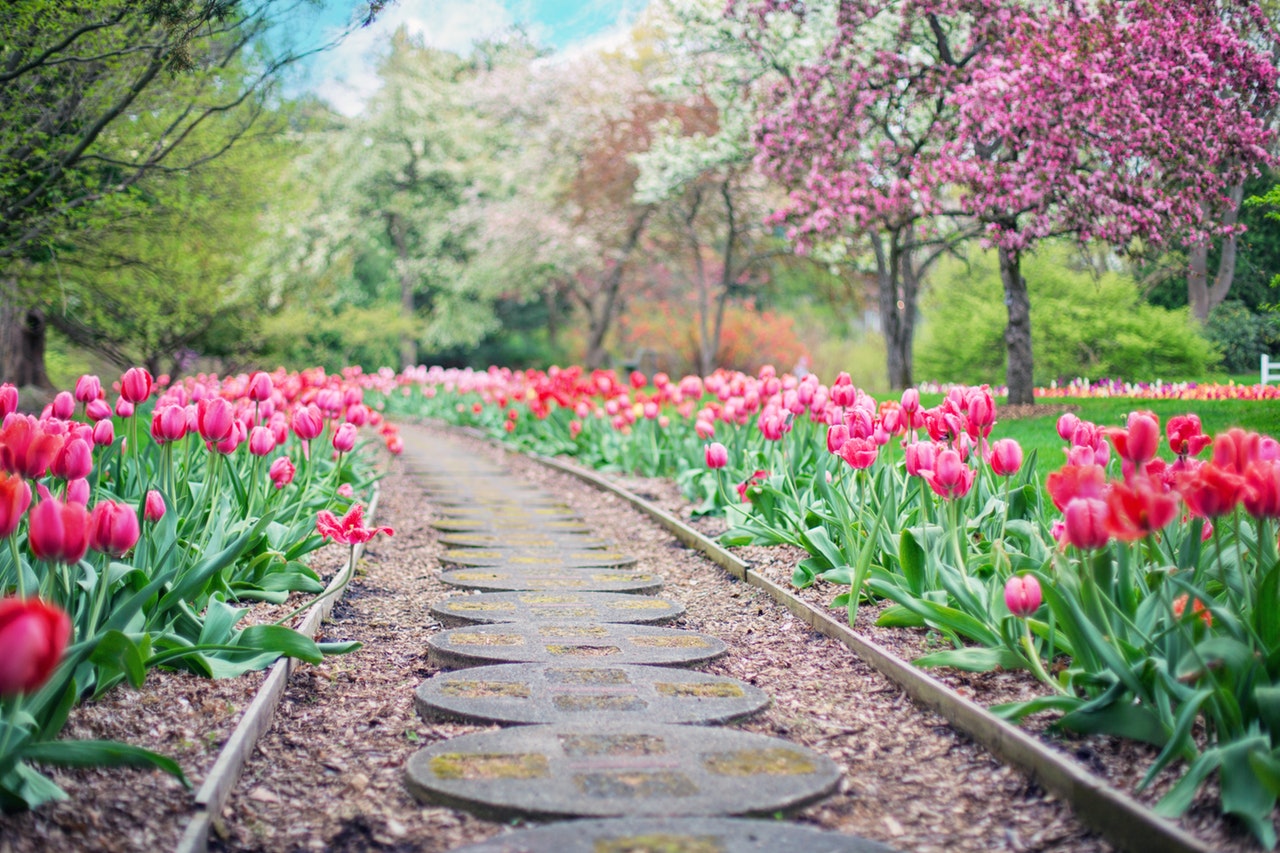 April is National Lawn and Garden month and although it's a beautiful notion, deserving of celebration, not all of us can cultivate our very own green scene in festivity. 
Many of us live in apartments, condos, houses with desert landscaping or in weather environments that don't allow for easy gardening. And of course there are those of us who - try as we might - simply don't have a green thumb.
If you fall under one of these categories but still want to celebrate this horticultural month with much of the country, we've got some ideas just for you!
The Grass Is Always Greener… Or Bluer
An easy way to pep up your dull outdoor space this spring is with artificial turf. There are many different types of turf, so it's best to do some research on which style is best for your needs and environment.
If you're looking for a functional option, landscaping grass is your best bet. It comes in a variety of thicknesses, heights and realistic colors. Most styles are water permeable and feature weather-resistant properties like UV-protection and mold and mildew resistance.
Pets can be a concern when considering artificial grass, and thankfully there are pet-specific options available. Most pet turf brands are durable enough to hold up to staining and attempted digging. Some are even made with heat reflective materials or cooling additives that can reduce the surface temperature of the grass up to 20%, keeping paws and bellies protected.
If you want to add a splash of brightness to your yard or patio, but a lush garden isn't a realistic option, sport or event turf is the way to go. These styles usually feature the same weather resistant properties as other artificial grass styles and come in a wide variety of colors, including blue, yellow and even purple! Placing a vivid turf rug under your patio furniture is a simple way to celebrate this April with major pizzazz.
Boxing lessons
Gardening can be a very relaxing experience. But when you're dealing with inadequate space or less than ideal growing conditions, gardening can cause more stress than comfort.
Garden boxes and raised garden beds are brilliant options for environments with hard or nutrient-lacking soil and can help make gardening near foolproof. They're also great for homes with limited outdoor space or mischievous pets who love to dig and appreciate fresh veggies!
There are tons of helpful instructional videos and tutorials online that show you how to build your own garden beds or you can purchase one, all ready to go. Most ready-to-go raised beds require little assembly and come with helpful features, like water reservoirs and drainage holes or plugs.
Raised garden beds can be made of many different materials. Wood is very common, but you can also use metal, brick, stone or even re-purposed wooden furniture. Get creative! You might be lucky enough to already have a fixture in your backyard that will work.
Potted Prettiness
Patios don't have to be left out of the fabulous flora fun this spring. There are many plants that thrive outdoors in containers, including a variety of flowers, succulents and herbs. And you can choose from them all!
Potted plants offer extreme versatility. They come in a vast variety of colors and species and can be easily moved for lighting, temperature or redecoration purposes. Even the containers can range in color and design to match your modest or eccentric taste.
When you place different types of plants together in one bed, you need to be sure each plant has enough space and that they have similar light, water and food requirements. But when each plant has its own container, you don't have to worry about incompatibility issues.
Do Spring Your Way
National Lawn and Garden month celebrates the warming weather and rebirth of spring. It's all about showing appreciation for the outdoors that surround you.
If that's a tiny concrete patio with a bistro set for two, string up some lights and pour the wine! If it's a virtual Eden that nourishes your household, gather everyone for a pruning picnic.
No matter your home setting, enjoy the outdoors in a manner that suits your happiness!