10 Most Iconic Red Carpet Moments in Oscars History
Posted by Gabrielle Alyse on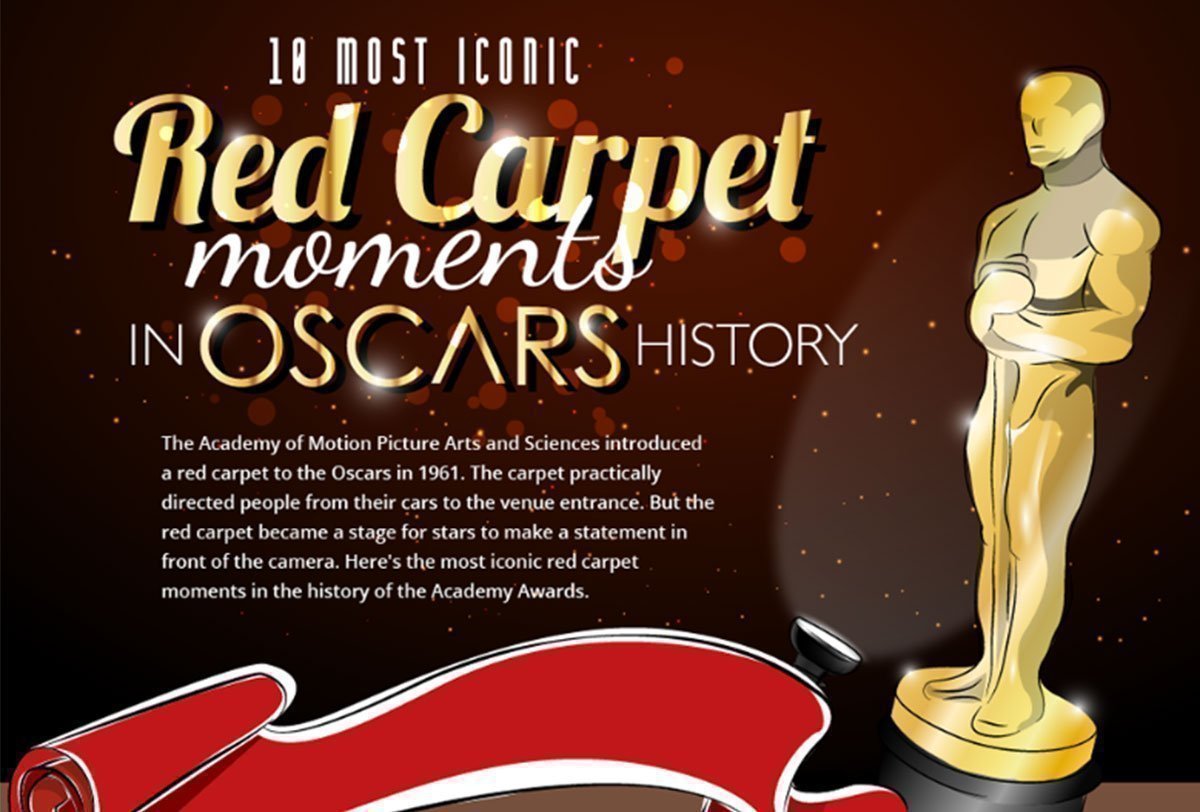 The Academy of Motion Picture Arts and Sciences introduced a red carpet to the Oscars in 1961. The carpet practically directed people from their cars to the venue entrance.
Soon the glitz and drama of the red carpet became a stage for stars to make a statement in front of the camera.
Here's the most iconic red carpet moments in the history of the Academy Awards up through the 89th in 2017.
Share this Image On Your Site